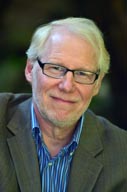 ooHome

ooPublications
ooDementia Beyond
ooDrugs
ooDementia Beyond
ooDisease

ooArticles




ooReviews


ooSchedule


ooNews & Photos

ooLinks

ooContact

ooAl Power, Musician
G. Allen Power, MD is a board-certified internist, geriatrician, and Schlegel Chair in Aging and Dementia Innovation at the Schlegel-U. Waterloo Research Institute for Aging in Ontario, Canada. He is also clinical associate professor of medicine at the University of Rochester, New York, a Fellow of the American College of Physicians / American Society for Internal Medicine, and an international educator on transformational models of care for older adults, particularly those living with changing cognitive abilities.
Dr. Power's debut book, Dementia Beyond Drugs: Changing the Culture of Care won a 2010 Book of the Year Award from the American Journal of Nursing, a Merit Award from the 2011 National Mature Media Awards, and was listed as a "must-have" title in Doody's Core Titles list for 2013. It was released in a second edition in 2017. His second book, Dementia Beyond Disease: Enhancing Well-Being was released in 2014. Dr. Power co-produced two DVDs with Dr. Richard Taylor and Brilliant Image Productions: Living with Dementia and 20 Questions, 100 Answers, 6 Perspectives. Dr. Power was named one of 2013's "Five Leaders of Tomorrow" by Long-Term Living Magazine.
Dr. Power was a member of the Scientific Program Committee and a Keynote speaker for Alzheimer's Disease International 2015, held in Perth, Western Australia. He was interviewed for the film Alive Inside (winner of the Audience Award for Best U.S. Documentary at the 2014 Sundance Film Festival), and for the PBS documentaries Revolutionizing Dementia Care (2018) and Alzheimer's: What You Can Do (2021). He has given lectures and seminars on innovative approaches to dementia in 19 countries on five continents.
Dr. Power was awarded a Bellagio Residency in Italy in 2012 by the Rockefeller Foundation, where he worked with Dr. Emi Kiyota on developing guidelines for sustainable communities that embrace people of all ages and abilities. Dr. Power has a 20-year history of implementing transformational approaches to residential care, leading St. John's Home in Rochester, NY to become the world's largest Eden Alternative-registered home and helping them open the only community-integrated Green House homes in the United States.
Dr. Power is a consultant for Dr. Kiyota's non-profit organization Ibasho, a former board member of the Dementia Action Alliance and The Eden Alternative, and has served in an advisory capacity for the Music and Memory Project, Dementia Alliance International, Dementia Care Australia, and the South Africa Care Forum.
Dr. Power recorded introductory material for the Centers for Medicare and Medicaid Services' educational package, "Hand in Hand," designed to help direct care staff to better support people living with dementia. He has served in an advisory capacity with CMS and worked with the U. S. Dementia Action Alliance to produce two white papers on new approaches to dementia.  His "Dementia Beyond Drugs" seminar has been awarded several national and state grants to educate both nursing home staff and surveyors.

Dr. Power was interviewed for the books Where Memories Go: Why Dementia Changes Everything, by BBC's Sally Magnusson, and Old Age in a New Age: The Promise of Transformative Nursing Homes, by Beth Baker. He has also been interviewed by BBC Television, Australia's ABC Radio Health Report, The New York Times, The Washington Post, The Los Angeles Times, The Wall Street Journal, The New Yorker, Singapore's Straits Times, and many other publications and radio shows.
Dr. Power is currently co-authoring a book with Prof. Jennifer Carson and Pat Sprigg on creating inclusive communities for people living with a diagnosis of dementia.
Dr. Power is also a trained musician and songwriter with four recordings. Peter, Paul and Mary performed his song of elder autonomy, "If You Don't Mind", and Walter Cronkite used his song, "I'll Love You Forever" in a 1995 Discovery Channel profile of American families. A recent project was composing music for Anne Hills' latest album, Accidental August (www.annehills.com). Contact: DrAlPower@gmail.com, www.alpower.net.